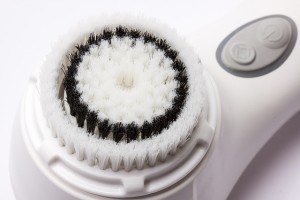 A facial is one of the best ways to take care of your skin, especially when it's given by an experienced, knowledgeable esthetican. A facial cleans, exfoliates and nourishes the skin, promoting a clear, well-hydrated complexion, and can help your skin look younger.
A facial is the second most popular spa treatment after a massage A facial works best when it is part of an on-going program of skin care.
Anti-Aging
This treatment infuses your skin with antioxidant vitamins and trace mineral to stimulate the production of collagen and elastin and protect against environmental aggressors. Included is an energizing massage to penetrate vitamins A, C, E and D in to the epidermis (top layer) to tone the skin. Resulting in firmer, stronger more radiant skin. This is a great treatment for most anyone over the age of 30! $85/up
Deluxe Age-Smart Facial
This gives your skin a revitalizing power boost! Our Deluxe Age-Smart facial is designed to nourish aging and dehydrated and dull skin. Deep exfoliation leaves skin renewed and ready to absorb the nutrients of the 3 layer mask.
This signature mask is comprised of a layer of hydration, followed by age fighting vitamins and finished off with a layer to aide in the penetration of the first two treatment masks. This allows for firmer, smoother, radiant skin. If you are looking to have brighter more radiant skin, this treatment is for you! $85/up
Acne Facial
An absolute must if you are prone to breakouts, have clogged pores or black heads. You will receive a personalized skin analysis followed by deep pore cleansing, exfoliation and a medicated mask. The mask may contain enzymes, antioxidants, antiseptic or anti-inflammatory ingredients. This treatment is essential for the fight against acne. $85/up
Shades Classic Facial
This service includes a deep cleansing, exfoliation and extractions (if needed), a masque and massage. No target skin type or area with this service. $70/up
Tween Facial
Customized to meet the needs of a teenager's skin. Includes a skin analysis, followed by deep pore cleansing, exfoliation to remove dead skin, extractions, and a medicated mask. The mask may contain enzymes, antioxidants, antiseptic and/or anti-inflammatory ingredients. Ending with a oil free moisturizer and daylight protection. A massage is NOT included with this facial. Our technician's can help teen's learn how to take care of their skin. We have a product line geared just for our teens! $55/up
Zone Treatments
This is a 20 minute targeted zone or specific area treatment. You choose what area you want to target. These microzone treatments are great for quick maintenance, in between your professional full service facials. Microzone treatments can be done to target fine lines around eyes, acne spots, hyperpigmentation, etc. This is also a great way to do a "try me", and find out what a facial may consist of. $25 & UP
Express Facial
An introductory treatment to facials! This includes a thorough cleansing, mask, and light massage. Quick, but efficient! This is great for a lunch hour treat. About 30 mins. This express treatment is great for cleansing maintenance and pore reduction between treatments or for those that may never have had a facial, to find out what a facial treatment may consist of! $45/up
Ying/Yang Facial
This incorporates hot AND cold stones with massage to relax muscles, increase circulation, balance skin's moisture level (hot stones), and tighten, tone and decrease around eye puffiness (cold stones). $80/up
Add Hot Stones to any facial service for just $15 more!
*ALL PRICES ARE SUBJECT TO CHANGE WITHOUT NOTICE*